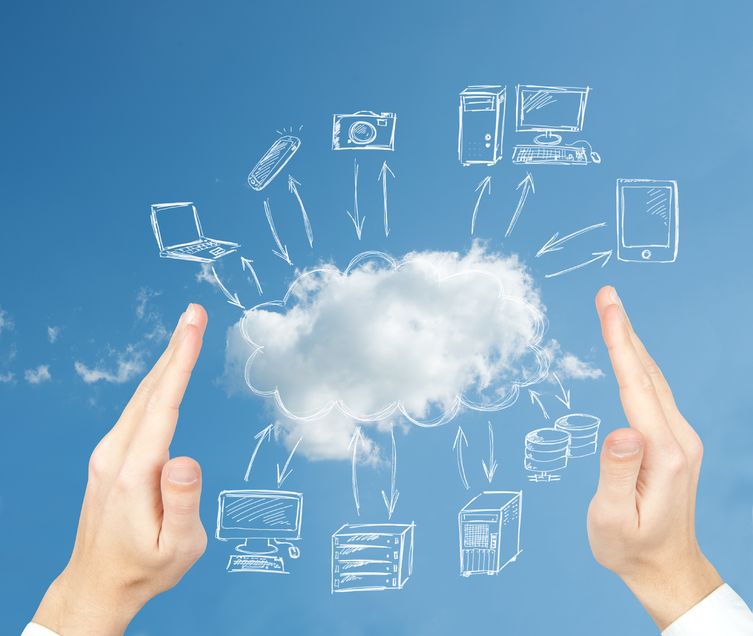 As acceptance of cloud technology has expanded over the past several years, so have the number of companies providing cloud storage and backup services to small businesses. As a result, today there are many options to choose from. We've selected five of cloud storage and backup services to overview to give you an idea of some of the many options available for your business.
Dropbox
This is one of the most well-known cloud storage service option today, thanks, in particular, to its ease-of-use and free 2GB account. But users should be aware that uploaded files are not encrypted. However, the company has added optional two-factor authentication. For small businesses, Dropbox offers in two options: a Pro version for individuals who require more storage, and a Teams version, which includes dedicated support, and a variety of administrative and management tools.
Google Drive
This service has gained popularity over the past couple of years. Notable features for small businesses include integrated file sharing and collaborative editing with Google Docs. Google Drive is accessible for both PC and Mac platforms, along with the Chrome OS and mobile platforms, like Android and iOS. One of the advantages of Google Drive is its close integration with Gmail, as well as, of course, Google's powerful search engine. As a bonus feature, this integration extends search functionality to text in scanned documents and objects in images.
Microsoft OneDrive
This service lets users upload files that can be accessed from a Web browser or a local drive on Windows. OneDrive client apps have also been released for Windows Phone, Android, iOS, Mac OS X, and the Xbox 360. What's more, with the free Office Web Apps, OneDrive users can view as well as perform limited editing of office documents. In addition, various Microsoft Office apps support OneDrive.
Amazon Glacier
Unlike other services, Amazon Glacier is a niche storage service designed to provide durable and low-cost storage specifically for companies' data archival and backup needs. Modeled after Amazon's Simple Storage Service (S3) offering, Amazon Glacier is optimized for data that's infrequently accessed. This makes Glacier suitable only for data where retrieval time of a few hours is acceptable.
Livedrive
This is an online backup service, which also offers collaboration and sync capabilities. One of the features of Livedrive is that uploaded files are accessible from a variety of services, including a personalized Web portal and traditional file transfer protocols, such as FTP, SFTP, and WebDAV. This allows Livedrive to replace traditional NAS and FTP services.
This short list of some of the leading storage and backup services for small businesses is just a starting point. It's always good to keep your finger on the pulse of this rapidly growing and constantly changing industry, so you always know what your options are.
For assistance in storing and backing up your documents, contact the IT pros at Gulf South Technology Solutions.