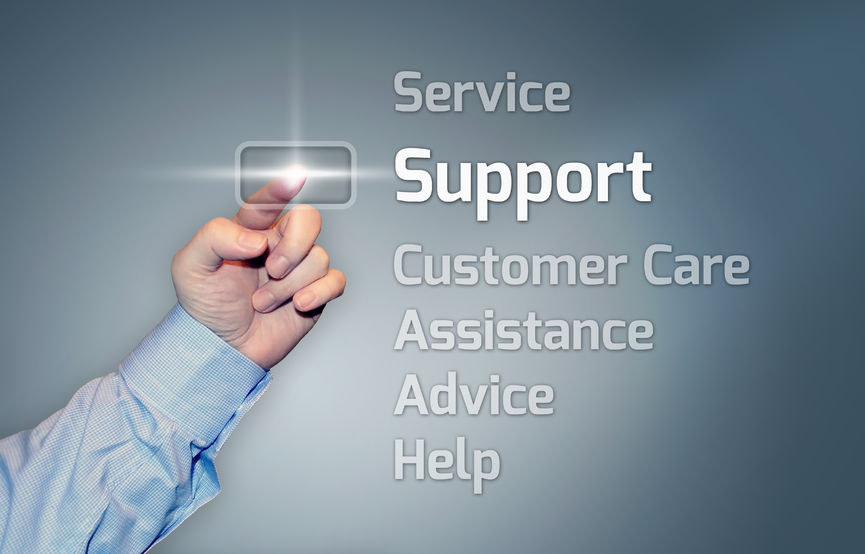 In today's tech-driven world, technology can be your greatest competitive asset — or your biggest headache. Your technology can propel your business forward — or hold you back. It can be a source of productivity and profitability — or it can slow you down and eat away at your profits.
If your technology network and tools are feeling more troublesome than awesome, you may want to consider gaining the support of an experienced managed IT provider. Quality service providers support your business by providing all of the many technical functions you need to run your business, serve your customers, and stay profitable — including complete IT infrastructure management, network monitoring, data security, server hosting, security, backups, and more.
Instead of hiring staff, many businesses are realizing the many advantages of hiring a managed IT firm. Here are nine key benefits these companies are enjoying today.
1. 24/7 Monitoring and Support
If your network is down, you're losing money. A managed services provider will take care of routine IT infrastructure monitoring and management around the clock, every day, to keep your business up and running. Your managed IT partner frees up your staff from worrying about your network, so you can focus on running your business.
2. 24/7 Security
Today, businesses of all sizes are bombarded with cyber risks and data leaks. These can damage your business and harm your reputation. A managed IT provider will make your security their top priority, so you can rest assured that you're up-to-date with the latest security measures. Companies that outsource security monitoring and vulnerability scanning often stay ahead of attacks.
3. Peace of Mind
With professionals managing your business's routine preventative maintenance and monthly system check ups, you can relax knowing they will be running at their best every day. When your systems are up and running, so are your business's productivity and profits.
4. Low Technology Investment
With managed services, you don't need to invest in your own infrastructure or worry about maintenance and upgrade — it's all taken care of.
5. Reduced Staff Investment
For many businesses, it's simply cost-prohibitive to hire full or, even, part-time staff to manage their IT network. Once salary, benefits, and 401k contributions are factored in, an in-house IT department simply isn't realistic. What's more, there is a significant shortage of skilled IT pros in today's market. As a result, many companies are competing for the best candidates. If you do hire an in-house IT person, expect to pay top dollar, because salaries for quality tech people are on the rise.
6. Stay Strategic
The IT industry employs the most in-demand set of specialized skills in the corporate world. Even if you had in-house IT support, you'd be constantly struggling to ensure your IT personnel have access to the latest tech tools and skills to stay up-to-date in the fast-moving IT world. Instead of supporting an in-house IT expert with extra resources, you can focus on your business, while your managed IT partner focuses on your technology.
7. Business Scalability
If your business grows, you don't have to worry about your technical capacity. With managed IT, you can scale your business without breaking your budget.
8. Budget Control
While your technology needs may fluctuate, with a managed IT provider your costs will stay constant and predictable. As a result, you can set a budget and avoid unexpected financial surprises.
9. IT Crisis Support
When you hire a managed IT partner, you will have someone to turn to when the unexpected happens. If something goes haywire, you won't be alone. Most providers offer 24/7 support to help you get through unexpected emergencies.
If you're ready for a managed IT partner, consider Gulf Coast Technology Solutions. We are a leading provider of consulting, networking, hosting, and custom programming services for businesses of all sizes.