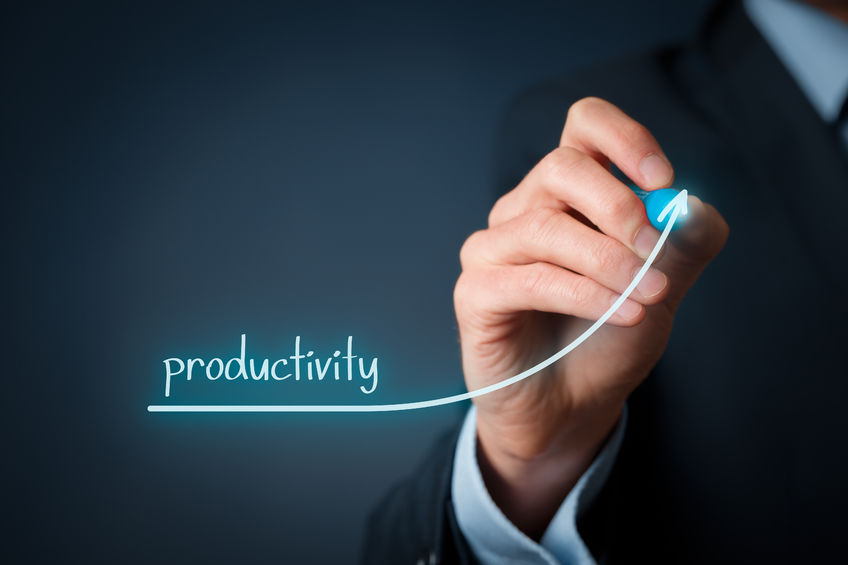 We're all obsessed with productivity these days. We all have too much to do and too little time to do it all. That's why there are a wide range of office productivity apps to help us all get organized, efficient, and "work smarter, not harder." In fact, with the right productivity apps and services at your fingertips, you can increase your efficiency and get more done.
But which office productivity apps should you choose out of the hundreds available. We've selected 12 of our favorite mobile apps that also have a desktop function. This will give you a place to start searching for new ways to boost your productivity.
What started as a note-taking app for text, voice memos, photos, and more has grown into a full-fledged business tool with collaborative features. Evernote functionality includes excellent search capabilities and optimal character recognition on images with text.
For workers with a lot of passwords and user names, this password manager and form filler will store them all securely in one "password vault." With LastPass, you'll only need to use one password and user name — so you can stop wasting time looking them up when you need them.
This password manager does nothing but manage passwords. It requires user interaction to capture and replay login credentials, but because of this, it handles even the quirkiest login forms.
This project management app helps you easily manage projects among team members. Teamwork Projects won an award its affordability, ease of use, and self-explanatory interface. It still offers a free level of service, so you try it before you buy it.
This easy-to-use project management app lets you manage projects, and communicate with teams, even those who are physically distant. Basecamp is particularly adept at handling images and artwork, including displaying an image rather than just the link — a plus for creative teams.
This social media management system is a one-stop shop for updating Facebook, Twitter, LinkedIn, YouTube, and Instagram. Hootsuite helps keep social media managers and business owners productive by giving them high-level tools for scheduling updates to their social network accounts, monitoring replies and feedback, and much more.
This social publishing platform lets you managing your social media and track basic post-based analytics and growth. Buffer's features include intuitive drag-and-drop social publishing and scheduling capabilities.
Meaning "if this, then that," the IFTTT app is an online tool to create little automations — with no coding skills! For example, you could create an automated function such as: "If there is an upcoming event on my Google Calendar, then send me a text message reminder with the event name, time, and address."
This is a highly intuitive file-syncing and online backup service, with simple installation and the easy-to-use control features. It's capabilities include allowing you to select existing folders to sync versus having you set new folders and making your existing folders subfolders, as other syncing services do.
This tool is part social app, and part magazine and news app. It gathers content from social networks, news publications, and blogs, then displays stories, articles, blog posts, videos, and other pieces of content in a magazine-like format. You can use it create your own magazines and share it with employees, customers, and partners.
This customer relationship management software provides a system for building better relationships and getting the most from your network. Contactually's reminder system tells you who you should get in touch with again. It also helps ensure you don't loose contact with referrals and other important contacts.
This popular personal finance management tools is similar to Quicken. Mint helps users with tasks like budgeting, creating goals, and aggregating all of your financial accounts in one place. Also, Mint's dashboard provides a quick summary of your personal finances.
Another great way to be more productive is to let professional IT experts manage your network for you. This will free many hours every week that you can spend on your business — creating products, serving clients, and boosting your profits. Gulf South Technology Solutions would love to help you be more productive.