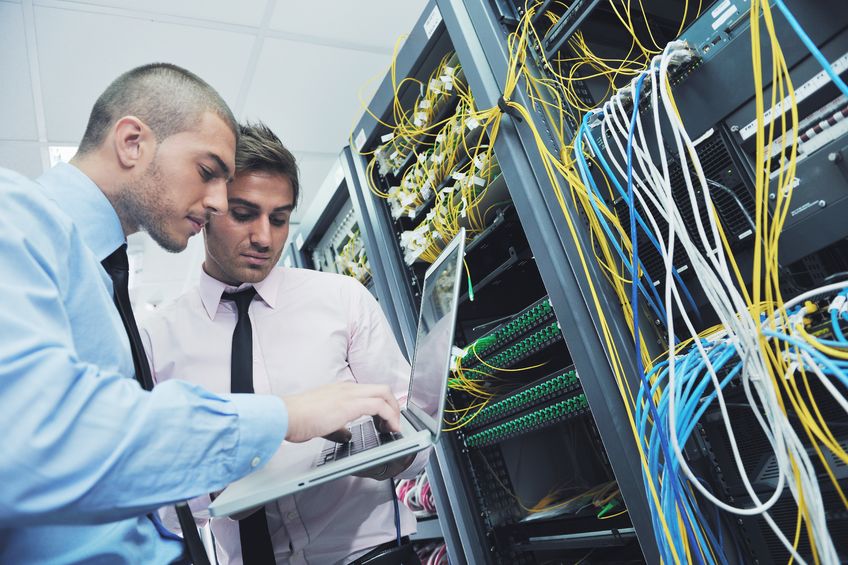 From controlling costs to fewer headaches, small businesses gain multiple benefits when they outsource their IT management and maintenance to a professional IT services firm. In fact, we've identified 10 leading benefits that companies gain when they partner with an experienced IT provider.
Control and Reduce Costs
Outsourcing your IT services allows you to set a monthly budget for IT, so you can manage your IT expenditures. Whereas, when you have your own IT department to fund and run, the costs can escalate. An outsourced IT partner will streamline tasks, build in efficiencies, and keep costs within your budget.
Focus on Your Business
Chances are IT is not your core competency — your business is. Spending time on tasks that aren't helping you succeed at what you do best costs you money and lost opportunity. Outsourcing your IT requirements to pros frees you from working on or worrying about your IT needs.
Increased Productivity
There are only so many hours in a day, and each one is precious to a small businessperson. Letting IT pros handle the running of your network will put more hours in your day so you can enjoy more time making your business successful.
Keep Your Technology Current
Technology is in a constant state of flux. Rather than working to keep up with the latest tools and apps, and software and security updates, you can rest assure knowing that your IT outsource partner will keep you equipped with the latest and greatest technologies to run your network.
24/7 IT Maintenance
Even a brief disruption to your business can have significant ramifications, including lost sales, lost opportunities, and lost customers. A quality IT outsource partner won't let that happen. When it comes to their clients' IT operations, they virtually never sleep.
Minimize Risk
Experiencing an IT malfunction for any reason is a constant risk for any business. But few small businesses can sustain a serious IT disruption. A qualified outsource partner can predict, prevent, and quickly respond to issues — thereby, preventing your business from experiencing catastrophic failures and extended downtime.
Access a Full IT Skill Set
An effective IT operation requires a wide range of skills, including networking, emailing, servers, desktop, cloud, routers, switches, anti virus, troubleshooting, risk analysis, backup, and disaster recovery. A quality IT outsource partner gives you access to all of these skills and more.
Better IT Decision Making
A quality IT outsource partner will employ staff with the most advanced skills. As a result, they'll make the smartest decisions when it comes to your IT operation, security, and updates.
Enjoy Better Technology
Thanks to economies of scales, your IT outsource partner will equip your business's maintenance and security with high-quality tech capabilities. This will deliver several advantages and opportunities to your business, including greatly improving your backup, security, and productivity of your business operation.
Fewer Headaches
IT problems consume time and money, and also give small businesses headaches in trying to keep devices and software applications always up and running. Businesspeople who outsource their network tasks to trusted IT professionals enjoy far fewer headaches than businesses that try to do it themselves.
Your company's success depends on it being able to access and use your network reliably and efficiently — without disruption. Instead of spending hours dealing with IT or hiring your own IT team, consider the many advantages of working with IT outsource professionals, such as Gulf South Technology Solutions.